Divorce Jurisdiction in Texas – "The Consequences of Getting It Wrong"
My spouse and I both live in Texas, but were married in another State.  Where do I file for divorce?
In Texas, it is not where you were married that matters.  It is where you live and how long you have lived there.  Specifically, if either spouse has been a domiciliary of Texas for the preceding six-month period and a resident of the county where the suit will be filed for the ninety (90) days preceding filing then the divorce can be filed in the qualifying County.
There are extensive provisions in the Texas Family Code that govern divorce jurisdiction scenarios, including divorce jurisdiction for military personnel, long arm jurisdiction for persons living outside of Texas, and divorce jurisdiction for individuals who do not live in the United States.  You should consult a qualified family lawyer and divorce attorney to advise you on your particular situation.
What if I filed in the wrong county?  What are the consequences?
First of all, before you meet with an Attorney you should determine what county you live in and be able to advise the Attorney of how long you have lived in the County and the State.  An Attorney has to rely on his/her client to provide accurate information in order to file the case in the proper county.  Generally, if I have a question about the County of residence I will check the on-line records for the appraisal district of the counties where I believe the party may reside.  On more than one occasion I have found that my client was mistaken about their County of residence.
For example, if you live in the Katy, Texas area then you need to know that Harris County, Fort Bend County, and Waller County all converge in this area.  The same problem can occur in North Ho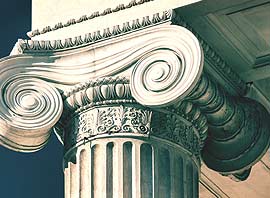 uston where Harris County and Montgomery County meet.  Both of these regions are examples of densely populated areas where subdivisions and residential areas tend to merge across county lines, and residents of this area tend to live in flowing communities where the county lines are not always obvious.
Why is this important? When a party fails to meet the Texas residence and domicile requirements and/or files in the wrong county the party who filed first may lose the perceived advantage of being the "Petitioner" in the case.
In some cases filing first can be an advantage, but this advantage can be lost if you file in the wrong county and the opposing spouse files in the proper county before the error is detected and/or corrected.  Where you would have been the "Petitioner" in the case because you filed first, you are now the "Respondent".
In some cases this change in roles can be overcome or is insignificant; but, in complex cases involving custody and/or other complex property (i.e. high asset property division divorces ) and/or fault ground issues this disadvantage can be critical.  This is because at trial the Petitioner presents his/her case first.  The Respondent is left to respond to the Petitioner's initial presentation while also attempting to promote his/her case.  In these more complex cases, generally, an Attorney would prefer to represent the Petitioner at trial.
In summary, before you meet with your Lawyer you should research your County of residence to ensure that your case is filed in the proper County.  This simple step could serve to preserve your advantage in the case as Petitioner, and avoid the cost associated with having to refile in the proper county.
If you need help with a divorce or other family law matter contact the Law Office of Daniel E. McCarty, Jr. at (713) 464-7000 to schedule an appointment with an Attorney to discuss your case and specific concerns.  Mr. McCarty is an experienced lawyer you can trust with over two decades of experience handling divorce and family law cases for his clients.
Copyright © 2017, The Law Offices of Daniel E. McCarty, Jr., All Rights Reserved.
---