HOUSTON FAMILY LAW ATTORNEY AND HARRIS COUNTY, TEXAS DIVORCE LAWYER
___________________________________________________________
Seek Advice from an Experienced and Dedicated Houston and Harris County, Texas Family Law Attorney
When you are faced with a legal matter involving family law you need a local Houston and West Harris County, Texas family law attorney who has years of experience, and who is dedicated to promoting your best interest.  When your family's future is at stake you need a lawyer who understands the emotional stress and uncertainty you are facing, and who is committed to providing you with the advice you need when it matters most.

___________________________________________________________
Don't Let Complex Family Law Issues Overwhelm You
Whether your case involves divorce or some other area of family law, it can be overwhelming to have to deal with multiple issues at the same time, particularly when those issues concern serious subjects like child custody, child support, division of property, division of debt, visitation, insurance, attorney's fees, and/or spousal support.   Mr. McCarty has the skills, training, and experience to help you with all these issues, and he has been successfully assisting his Houston and West Harris County, Texas area clients with family law and divorce issues for over twenty (20) years.

___________________________________________________________
How We Can Help You In Your Family Law Matter
Mr. McCarty provides legal representation in the following practice areas, and to learn more click on the area of your interest:
Visitation / Possession and Access
Property Division and High Asset Divorce
Enforcement / Contempt of Court
Paternity / Establishment of Parentage
Domestic Violence / Protective Orders
Prenuptial / Postnuptial Agreements
___________________________________________________________
Family Law Experience in Houston and Harris County, Texas Makes the Difference
It is not enough to hire a family law attorney.  Instead, you need an attorney who has "been around the block" and who is dedicated to providing real advice born out of experience.  You also need a family lawyer who understands the value of providing compassionate service to his clients.
With over 24 years of experience Mr. McCarty has the expertise needed to promote and protect your interests. Mr. McCarty limits his client base to ensure that each case gets his personal attention, and he does not allow legal assistants or paralegals to do the work that should be reserved for the attorney.
As an experienced Divorce Attorney and Family Lawyer in Houston, Texas and West Harris, County, Texas, Mr. McCarty is skilled in handling complex legal issues, including custody, property, support, and high asset cases.

___________________________________________________________
Family Law Results with Your Bottom Line in Mind
Mr. McCarty is known for his aggressive representation of his clients in Court, and his equal dedication to crafting creative amicable solutions, where practical, to avoid the unnecessary cost of litigation. He works closely with all his Houston and West Harris County, Texas clients with the clear understanding and knowledge that each case presents unique challenges, and that each client is a person who deserves personal attention and consideration.
Are you ready to put uncertainty aside and seek the family law help you need?  If so, then contact the Houston and West Harris County, Texas Law Office of Daniel E. McCarty, Jr. at (713) 464-7000 to schedule an appointment with Mr. McCarty to have your concerns heard and your case evaluated.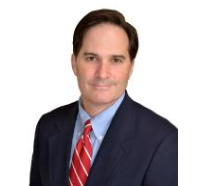 Law Office of Daniel E. McCarty, Jr.
16225 Park Ten Place, Suite 500
Houston, Texas 77084
(713) 464-7000
Schedule A Consultation
GET THE HELP YOU NEED NOW