"Mr. McCarty was always available by phone, and from day one he handled everything on my divorce case. Mr. McCarty advised me of all my rights and kept me informed every step of the way. He made me feel so comfortable during a very stressful time in my life. Mr. McCarty was very available and when he was in court and I'd leave a message, as soon as he was free he would contact me. If I couldn't see him during normal work hours, he would stay late to accommodate me. He is just an all around great guy, and he gets the job done. I was preparing to move out of the state pending my divorce, and with his help in facilitating my divorce everything worked out perfect."
"I recommend Mr. McCarty's work as an attorney very highly. He is a consummate professional yet still treats you like family. I will not hesitate to contact him, if needed, in the future."
"I am so happy with Mr. McCarty's services and guidance. I used Mr. Daniel E. McCarty Jr. to draft my Last Will and Testament. What I thought what I wanted my will to say wasn't even close to what I needed. Mr. McCarty was so wonderful in explaining what planning and language was needed to manage my estate. In the event that the use of my will becomes necessary, in the far, far, far distant future, I am confident that the work done now will provide and protect my family. Thank you Mr. McCarty."
"I recently acquired the services of Mr. McCarty in a family matter and received excellent service. He was highly recommended to me by a close friend who he had also helped some time ago. I found him to be courteous, patient and extremely knowledgeable. I truly appreciate his professional expertise and thank him for his guidance."
"I knew the moment I met Mr. Daniel E. McCarty , Jr. that I had found the attorney to represent me in my divorce and custody case. He was very patient, knowledgeable, procedural, experienced and thorough. I am very grateful to Mr. McCarty. He truly had my best interest and the best interest of my children at heart when representing me and my case. In a very stressful, frazzled point in my life Mr. McCarty's guidance and assistance proved to be so valuable. Because of his preparation and instruction, I was confident when I walked into the courtroom. He empowered me to make the best decisions for myself and for my family. I thank you Mr. McCarty."
"Mr. McCarty did a fantastic job with my divorce. He advised me on every step and told me all of my options but let me make my own decisions. Even though my divorce was uncontested Mr. McCarty protected my interest. I would recommend Mr. McCarty to anyone considering a divorce"
"Mr. D. McCarty Jr is a very patient person, because I am an individual that knows very little about the law. He explained everything to me in a manner that was very understandable. He answered every question that I may have had and always kept me knowledgeable in every step. He performed a wonderful job when it came to representing me in my contempt of court case. He was very thorough, detailed, organized and incredibly persistent. I always felt that he was on my side. I am extremely pleased with his work."
"Mr. McCarty did a fantastic job of representing the needs of my daughter who has Autism Spectrum Disorder. He made sure the order worked around what was best for her and her condition. I am incredibly pleased with the handling of my case."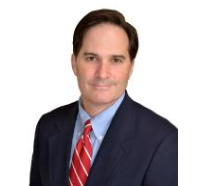 DANIEL E. MCCARTY, JR., MANAGING PARTNER
OVER 25 YEARS OF FAMILY LAW AND DIVORCE EXPERIENCE MAKES THE DIFFERENCE
If you have any legal problem in your life ... We are available